What do you need to do to renew your business in the Philippines?
Renew Barangay Clearance
Renew Mayor's Permit
Renew BIR (Bureau in Revenue) Certificate of Registration
Most companies are busy during January. They not only have to whip out their tax calculator in the Philippines for the annual filing of their taxes, but they also have worry about the annual renewal of their business permits. These permits are needed for your company to operate legally. People confuse taxes and permits for one another, but they are very different.
They differ in many ways. For one, taxes are paid according to the gross sales of your business. In addition, you need an accountant or a tax calculator to compute the expenses. With permits, you have a fixed renewal fee ordained by the government.
They also differ in severity. Not renewing your permits could result in the shutdown of your company whereas not filing your taxes could result in a criminal case even when your business is still operating.
In order to keep your business open, you need to renew your business permit. Here's how you can do it:
Renew Barangay Clearance
A Barangay Clearance is important for your business because it entails that you are complying with the requirements of the local government.
To renew your Barangay Clearance, you should prepare these requirements:
Barangay Clearance from last year
Receipt of last year's Barangay Clearance payment
Comprehensive General Liability Policy Insurance (CGLP)/Local Insurance
Official receipt of CGLP Insurance
Renewal fee of P500.
Once you have all these requirements, go to you barangay's permit division and wait for their evaluation. After they see that your documents are okay, payment can continue. Barangays will renew your Business Clearance on the same day you submit the requirements. The deadline for this is Jan 20.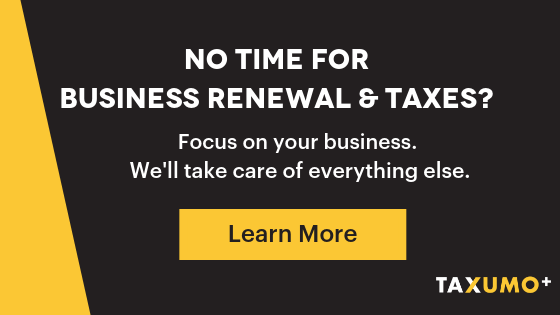 Renew Mayor's Permit
Once you have a Barangay Clearance, you can move on and get a Mayor's Permit. To renew the Mayor's Permit, you will need the following:
Last year's financial statements
Last year's Mayor's Permit
Comprehensive General Liability Policy Insurance (CGLP)/Local Insurance
Community Tax Certificate
Contract of Lease
Submission of new Mayor's Permit application (Get this from the Business Permits and Licensing Office of City Hall)
Renewal fee of P2000
All of these documents should be submitted to the Civic Center or Business Permits and Licensing Office (BPLO) for evaluation of renewal. Once the evaluators approved the documents, you can pay the P2,000 at City Treasurer Office. After 1 to 2 weeks, you can get your renewed Mayor's Permit by submitting the receipt to the office. Afterwards, just present the receipt at the BPLO and the permit will be given to you.
The deadline for renewing this permit is January 20. Failing to submit the required documents on time will result in heavy penalties. Depending on the location of your business, you could pay around P2,00 to P20,000.
Aside from paying a heavy fine, your business can be subject to added subcharge and interest. For example, Makati City fines businesses with 25% surcharge and 2% interest rate. In addition, you may be forced to stop operating by the Local Government Unit.
If your company operates in Makati, make sure to also prepare a list of your employees with their full names and exact job positions. This mandatory list comes as a result of the new regulation the city imposed last January 4 of 2018. This regulation follows Section 4A.03.A of Makati's Revised Revenue Code, which requires every business owner to annually submit a list of their regularized and contractual employees. Those who are unable to do so will face consequences. If you miss the deadline on Jan 20 and Jul 20, then you could end up paying P5,000 and could risk having your business barred from operating.
Before submitting any financial statements, be as detailed as possible. Put all of your assets, liabilities, expenses, equity, and taxes in a tax calculator in the Philippines to ensure you have the proper computation. For assistance, you may check out our Taxumo Business Registration service.
Renew BIR (Bureau in Revenue) Certificate of Registration
Usually, businesses only care about BIR Certificate of Registration or Form 2303 at the opening of their company. With this certificate, they will receive the right to print official receipts, register books of accounts, pay business-related taxes, and give TIN (Tax Identification Number) to their employees.
However, you need to renew this certificate every year. Choosing not to register with the BIR may put your business in trouble, which could result in you paying hefty fines and even closing your business.
To renew your BIR Certificate of Registration, you should:
Prepare a written BIR Form 0605 (Payment Form)
Go to an Authorized Agent Bank (AAB) and pay P500
Those, who are unable to provide the payment by Jan 31 of the taxable year, may end up paying P5,000 to P20,000.
Key Takeaway
Companies are required to renew their business permits every year.
If you are a business owner, you must take some of your time to renew your Barangay Clearance and Mayor's Permit. You must also register once again with the BIR. Those who do not comply with these requirements will face consequences.
Need help renewing your business?