In this inaugural episode of Tax Tips Tuesdays, husband & wife/co-founders of Taxumo.com, Ej and Ginger Arboleda talk about the advantages of being a sole proprietor in the Philippines — in terms of business structure as well as taxes.
When do we need to register as a Sole Proprietor in the Philippines?
Once you have a brick and mortar store, an ecommerce site, good and stocks that you maintain, etc., you will need to register as a sole proprietorship in the Philippines.
How do I register a Sole Proprietorship Business?
It's easy to set up a Sole Proprietorship in the Philippines (at least as compared to a Corporation or a Partnership). To set up a Sole Proprietoship in the Philippines, it requires going to 3 government agencies: DTI, LGU or Municipal Hall and Baranggay and the Revenue District Office of BIR in the city of your business address. Note that you are not COMPLETELY REGISTERED as a Sole Proprietorship if you do not have documents from these three departments.
If you are from Metro Manila, we here at Taxumo, can help you register as a Sole Proprietor. All you need to do is go to the link below and collate all the documents indicated in STEP 1.
If you have any questions about registering a Sole Proprietorship, feel free to message us using the chat button in this site.
Learn more about Philippine taxes from our blog at: www.taxumo.com/blog
Get more tax tips and hacks by subscribing to our channel now: www.youtube.com/taxumo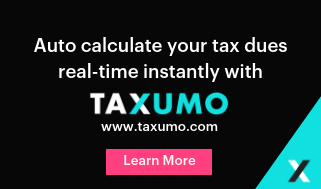 Do you have questions about taxes? Just type in your question in the comment box below.