In our organization, we always have exercises on goal planning. We love thinking about how we could have done things differently and how we could do things better moving forward. And with all of these business introspection, what we have constantly done is to finish our year strong!
The #FinishStrong Campaign
Aside from being a tool that you could use for computing, filing and paying your taxes, we'd like to share some tips that could help you in your business and in practicing your profession. For this month, we'll be sharing a few tips on how to finish strong for calendar year 2019 (yes! because we business owners need to close our books for 2019 and finish off that chapter in your business' life 😄)
Tip #1: Think back to what you main objective was and will it still be this same objective for this year.
I'm reading the book Measure what Matters and what author John Doerr suggests is to commit to an "audacious objective". When creating an objective for a company, you need to be more idealistic than realistic. This objective should be the source of inspiration for everyone in the company.
Tip #2: Create and check on your key results.
After identifying an inspiring objective, it's time to lay down the measurable goals and tasks. The organization has to write "quality and quantity" key results. This is the more metric driven part of your planning process. Again, got this from Measure what Matters.
Tip 3: Identify the things that you need to START, STOP and CONTINUE
When we do quick assessments during town hall meetings, these are the 3 things that our CEO asks us to think of. What to START doing, what to STOP doing and what to continue implementing and doing.
Tip 4: Start #adulting
It's so hard to do tasks like compliance, updating documents, etc. especially if these are government files that we need to update or taxes that we need to pay. Everything is just so tedious. I had that same feeling before and this is the reason why we created TAXUMO. Most of the people in the team are entrepreneurs or freelancers. It irks us if we skip filing forms or if we need to do a lot manual processes just to get things done. Ohhhh, and especially when we have to file our Annual ITR (which the king of all tax forms).
Speaking of Annual ITR forms, we have come up with this #FinishStrong campaign for you, our dear readers!
The objectives of this campaign are:
Really just to get everyone (especially self-employed individuals and professionals) knowledgeable and educated about paying taxes in the Philippines!
Encourage business owners to pay their taxes and help the economy
Share tips on how businesses can #FinishStrong for 2019 and have a more positive outlook for 2020 to achieve success!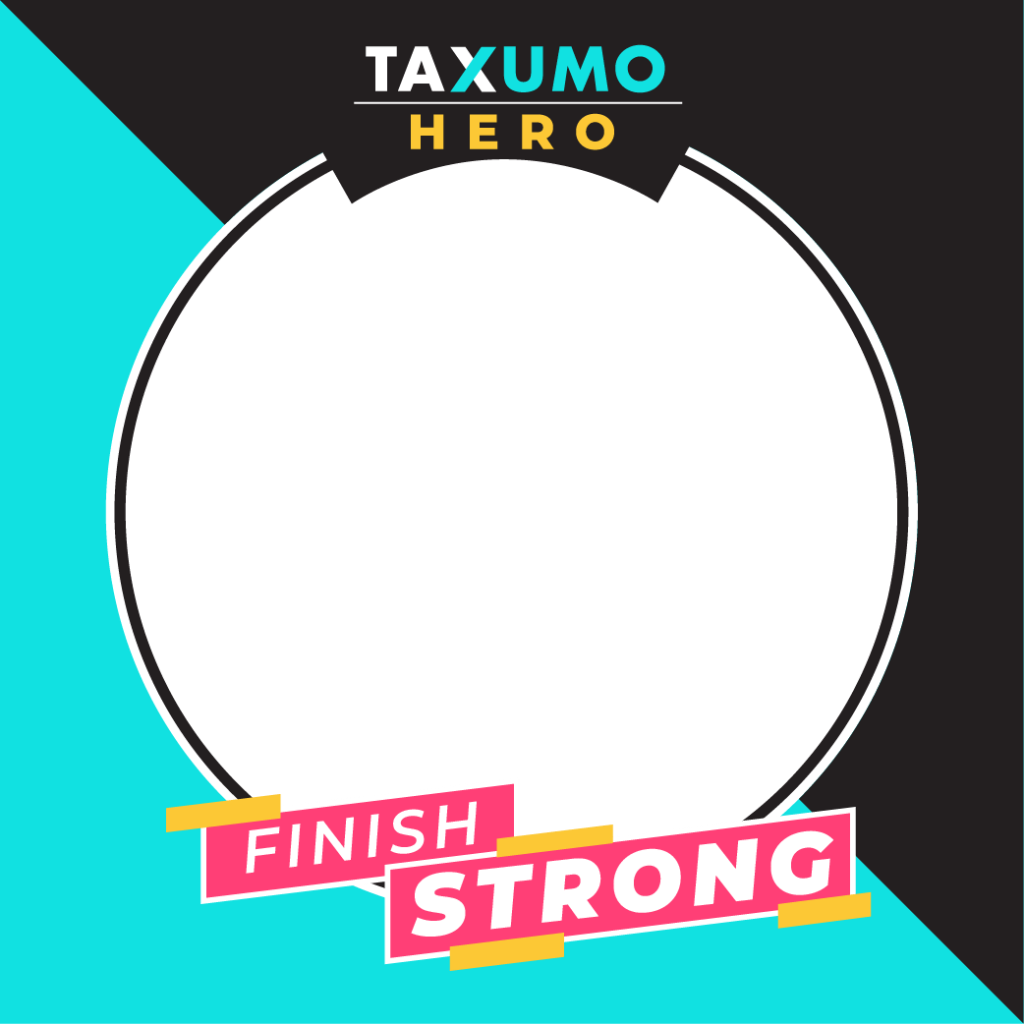 So we created this frame in Facebook and we encourage everyone to use it! Link to the frame is this: https://txmo.co/finishstrong-frame
Mechanics:
Use the Taxumo Frame on your profile page (if you share it, please use #FinishStrong and tag @Taxumo on Facebook)
Sign up using the Google Sheet form below
Once done, we will email you links to the following online videos / courses:
Taxation 101
How to Use Taxumo to file 1701A and 1701
Hope you can help us spread the word! 🙂