Which outsourced services will improve your freelancing?
Web Development
Tax Computation
Sales Lead Generation
Virtual Assistants
As a freelancer, it can be difficult to run your business as a one-man team. You have to worry about accomplishing the requests of your customers. But you also have to worry about finishing the managerial tasks of running your own company. You have to take care of your online presence in the Philippines, tax computations, sales, and office-related taxes. These responsibilities may prevent you from pursuing revenue-generating opportunities.
Therefore, it may be in your best interest to know what services you should outsource to become a better freelancer.
Web Development
With a website, you can do almost anything you want for the improvement of your business. In today's digital world, it is hard for brands to survive if they do not have an online presence.
A website allows you to:
Market your products and services to a wider audience
Sell your products or services online
Help customers show your business to other internet users, thus generating leads for you indirectly
Create engaging marketing content
Since a website is hard and costly to create, it would be better to outsource it to a web development agency. This agency hires talented computer programmers who specialize in designing user-friendly websites, creating a unique domain name, and making sure your site is following the rules of Google search engine.
Tax Computation
Computing your taxes in the Philippines has to be one of the most boring and time-consuming business related-tasks. However, you need to do it as a freelancer. Paying your correctly calculated business tax at the right time will protect you from costly penalties and legal repercussions from the BIR.
Most freelancers probably do not have the time to compute their taxes. Some choose to hire a full-time accountant, but others might find this extremely extravagant. Instead, it might be more worthwhile to outsource your Philippine tax computations to a company who offers online tax calculator subscription services.
An online tax calculator makes paying your business tax in the Philippines easier. It does this by one, computing the exact amount of tax you have to pay based on your revenue receipts. Two, it reminds you of the date of submission of your tax BIR form and accomplishes form-related paperwork for you.
This is great for freelancers because they don't need to find the time to consult with accountants in person. They can just send the necessary documents and let the company do the rest.
Taxumo Premium is an online tax calculator subscription service you can rely on if you are a freelancer in the Philippines. By subscribing to Taxumo Premium, you no longer have to worry about the complicated process of paying your taxes. The growth of your freelancer business is their biggest priority. Focus on your business and let Taxumo Premium handle your taxes!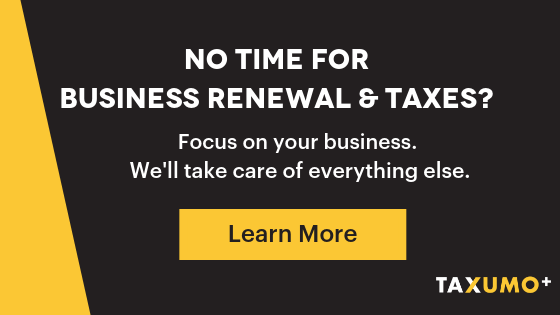 Sales Lead Generation
Sales lead generation helps you find people which you can turn into potential customers.
Outsourced salespeople are a safer bet than hiring your own sales team. Developing your own sales team can be risky because you have to pay for training, software, hardware, and other overhead costs. Any mistakes you make with your internal salespeople may have long-term consequences for your brand.
Outsourced salespeople from a qualified agency can help grow your revenue using their wealth of experience in the field. These workers are extremely flexible, can adapt to client demands, and can even give their own insights about your freelance situation.
Virtual Assistant
Virtual assistants (VAs), provide business support to your clients from a remote location. VAs do all sorts of administrative tasks for entrepreneurs and freelancers who do not have the means to hire a support staff of their own.
VAs take care of the basics of running a business, giving you more time to pursue revenue-generating opportunities. They usually specialize in doing monotonous tasks you may not fit into your schedule anymore such as research, email management, and scheduling.
Besides giving you more time as a freelancer, VAs can help you save money because you only outsource them on a contractual basis. If you hired your own administrative assistant, you would have to worry about him or her monthly salary and other employee benefits. VAs only work for 50 hours at most. You just need to pay the VA according to how long the person worked.
Key Takeaway
These listed services can make you more effective as a freelancer because they help you accomplish tasks you do not have the staff members for. By letting them cover the basics of running a business, you can think beyond the mere survival of your brand. You can have the resources and freedom to pursue opportunities which can make your brand bigger.
Grow Your Freelance Business