What business opportunities can you start under a million pesos?
Thrift Shop
Photography
Baked goods
Some people are much better off working as a freelancer or owning their own company. If you feel like you have an enterprising spirit, it would be good to know that running your own business is not that risky. That is, if you know which business opportunities can be started with less than a million pesos.
By choosing to pursue any of these business opportunities, you just need to worry about non-financial problems associated with running your own enterprise such as annual tax computations.
Thrift shop
Thrift shops, or ukay-ukays, can now reach a wider audience thanks to the internet. The idea of selling second-hand clothes has always been popular for a lot of casual buyers online. It allows them to maintain a fashionable lifestyle without spending a lot. It also allows sellers to not spend so much on inventory since the items are second-hand.
Online shopping for all products is all the rage right now. It is difficult for a retail enterprise to survive without an online website of its own.
As a general rule, you need to invest in building a website first. This will serve as your shop. A good website should be able to fulfill these things for your customers:
Allow them to view pictures of products according to price range, size, or brand
Choose their option of payment
Choose their preferred shipping method
Have a final checkout where they can see if their orders, shipping, and payment option chosen were right
To have a functional website, you would need to invest about 3,211 pesos to buy a web host, domain name, and SSL certificate. On the other hand, you do not have to spend any money on your first set of inventory at first. You can collect second-hand clothing from your friends and family to sell.
But not everyone is lucky enough to have generous relatives. In this case, suppliers in social media groups dedicated to ukay-ukay will be your best bet. Usually, an order of around 90 kilos of clothes from these suppliers can cost up to 20,000 pesos.
Lastly, you need to worry about paying for a BIR registration. Your enterprise's name should be legally recognized so you can pay the appropriate business tax in the Philippines in the future. The entire registration process would cost around 5,000 pesos because you will need to pay for:
BIR Annual Registration Fee
Documentary Stamp
Books of Account
Cost of Printing Official Receipts
All in all, opening an online thrift shop will overall cost under 30,000 pesos.
Photography shop
People nowadays have their smartphones to take photos. But pictures taken with your cellphone camera does not have the same quality as one taken by professional camera equipment. People who want high-definition photos as a reminder of special memories such as their weddings or baptisms. On the plus side, there will always be a market of customers who need portrait photos done in your studio for school and work purposes. Thus, professional photographers will always be in demand.
To start your own photography shop, you will need to invest most importantly in this list of camera equipment:
DSLR camera – 63,000 pesos
Prime lens – 20,722 pesos
3 Zoom lens – 98,430 pesos
Studio light (for taking portraits in your own shop) – 5,000 pesos
Tripod – 600 pesos
Photoshop (for post-processing of photos) – 2,000 pesos
Just like opening a thrift shop, you will need to pay the BIR registration fee of 5,000 pesos.
Luckily, you don't need to spend much on rent. You can easily set up a photography studio in your own apartment if you have space. Market your business by posting on various Facebook groups.
Overall, you will need an initial investment of 190,525 pesos.
The most difficult part of running a photography shop has to be logistics. As a professional photographer, you need to take shots in places away from your studio. You will be frequently hired to do your services in venues meant for special events. All this traveling may leave you with little time to do activities associated with running a business such as tax computations.
Taxumo Premium is a great business investment for your budding enterprise. It removes the worry associated with calculating your business taxes during the dreaded tax season. By paying monthly or annually, it promises to be transparent with their calculations so you do not have to recount again. Forget about taxes and be the best photographer that you can be with Taxumo Premium!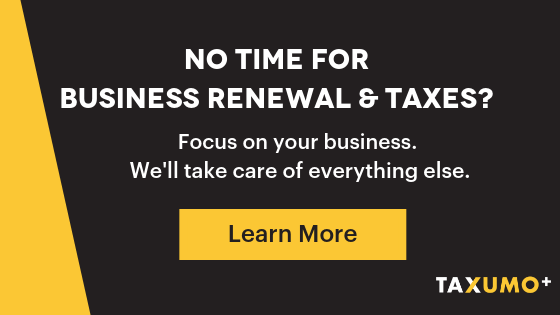 Baked goods
Thanks to the internet, you can start selling baked goods from your home. You no longer need to have a physical store for customers to get a taste of your sweet treats.
When it comes to running a home-based baking business, you mainly have to worry about spending on equipment and ingredients. In general, you will have to invest around 150,000 pesos of your capital on basic baking equipment. With ingredients, you initially want to buy a number of supplies which will last you a month after the initial launch. Set a budget of 1,000 pesos, for instance. This will prevent you from buying too many ingredients.
With the required 5,000 pesos BIR business registration fee so you can pay business tax in the Philippines, you will be spending around 210,000 pesos for initial capital.
Key Takeaway
Being your own boss does not need to be costly. These business opportunities can allow you to be an entrepreneur, even on a limited budget. All of these business ideas need an initial capital below 1,000,000 pesos. By following these tips, you can go very far!
Start Your Business Without Worrying About Taxes!