Jumping into entrepreneurship isn't easy. While it's easy to glamorize successful business owners, we often don't see the struggles they had to endure.
That's why, for Taxumo's 4th anniversary, we decided to ask this one question from our users: What is one piece of advice that you would like to give for other business owners and professionals?
Read on to be inspired.
GloriAnne Rose Dario, GloriAnne Rose Art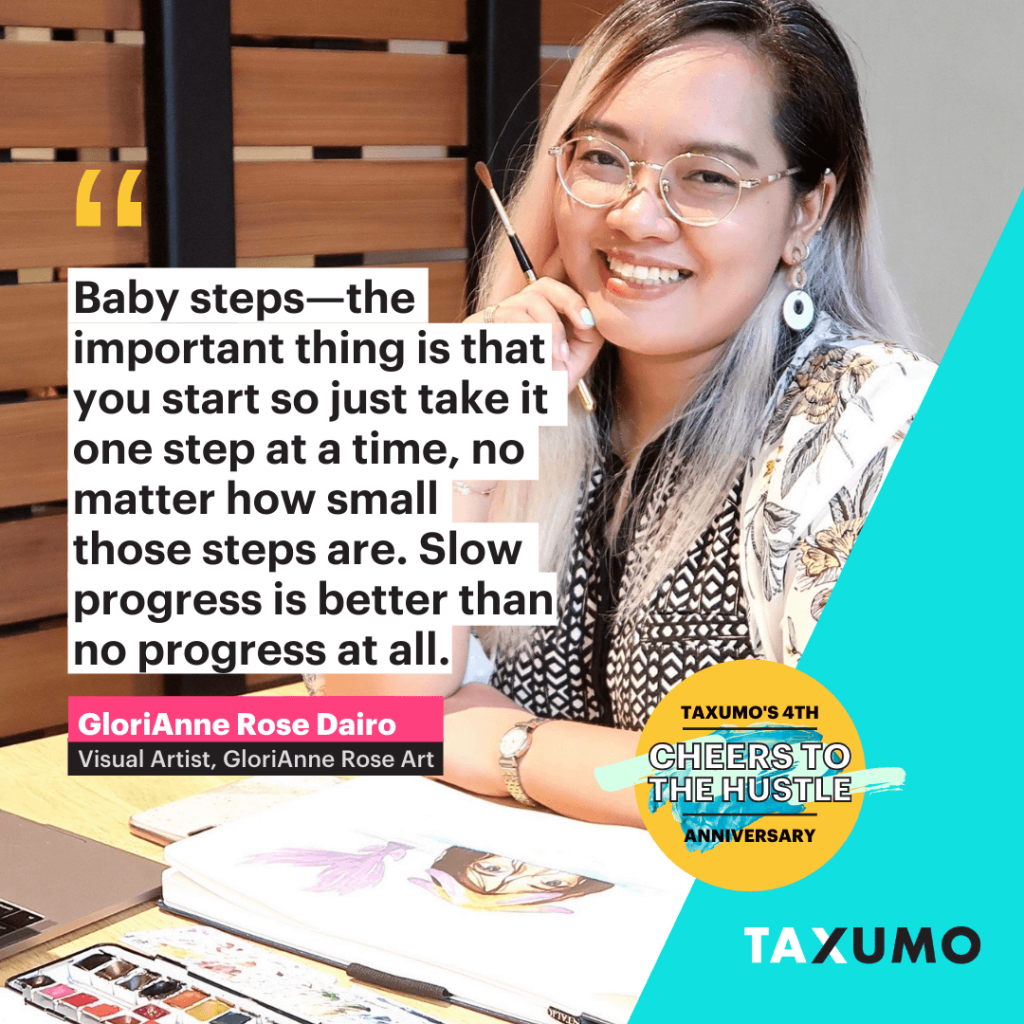 It's easy to get paralyzed with the number of tasks you have to do as a business owner. That's why for GloriAnne, it's important to keep moving forward no matter how small it may be. Eventually, you'll reach your destination. You need to trust the process.
GloriAnne is a visual artist at GloriAnne Rose Art.  She uses different mediums such as hand-lettering, illustration, painting, and sculptures to bring thoughts, words, and stories to life.
Enzo Belandres, PlusZeroTwo Architectural Design Firm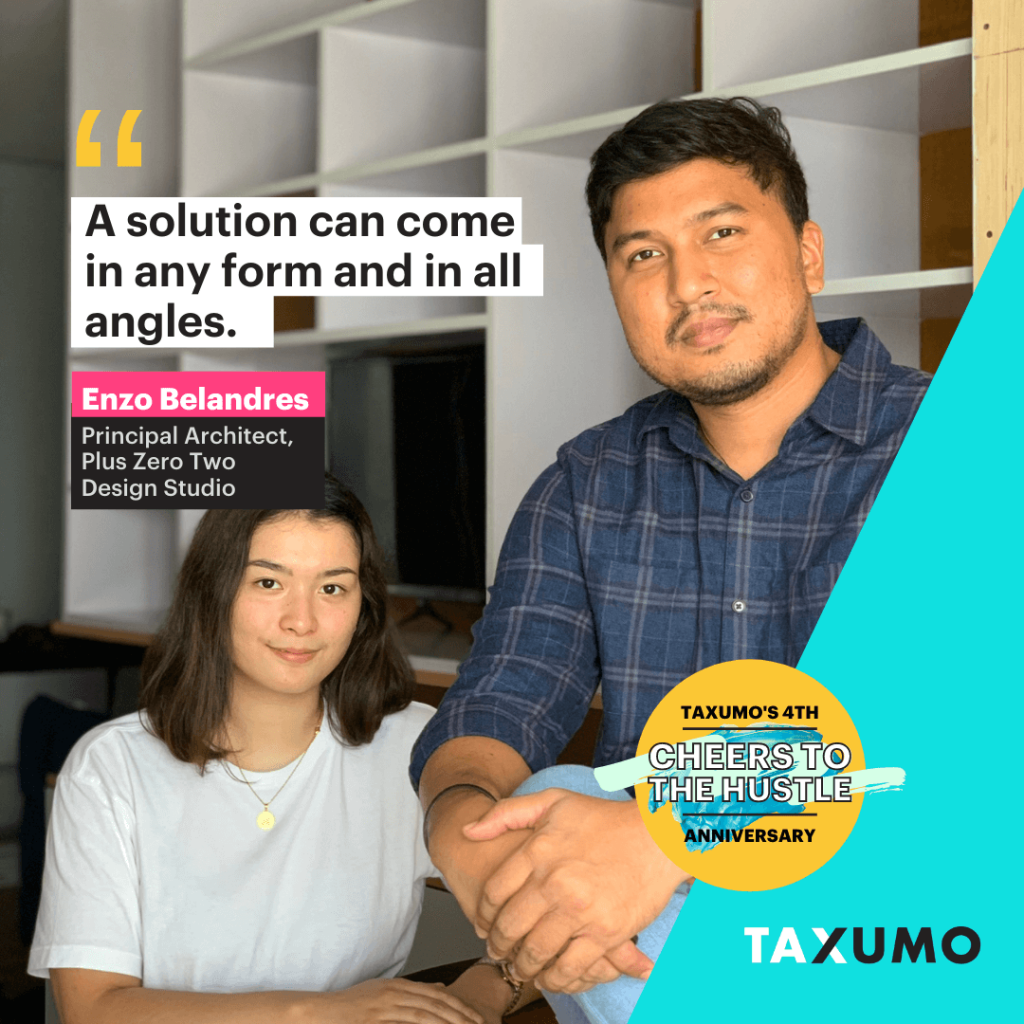 Problems will come. That's one thing you can't avoid. And, as entrepreneurs, it is our responsibility to be problem solvers.
We also have to realize that constraints can unleash your creativity. Enzo Belandres teaches us that solutions will arrive if you change your perspective on the problem. There's no need to overthink. Take a deep breath, clear your thoughts, and frame your situation a bit differently.
Enzo Belandres is the Principal Architect of Plus Zero Two Design Studio. They offer design consultancy services for residential, commercial, and hospitality projects.
Cara Gonzales, Carawrrr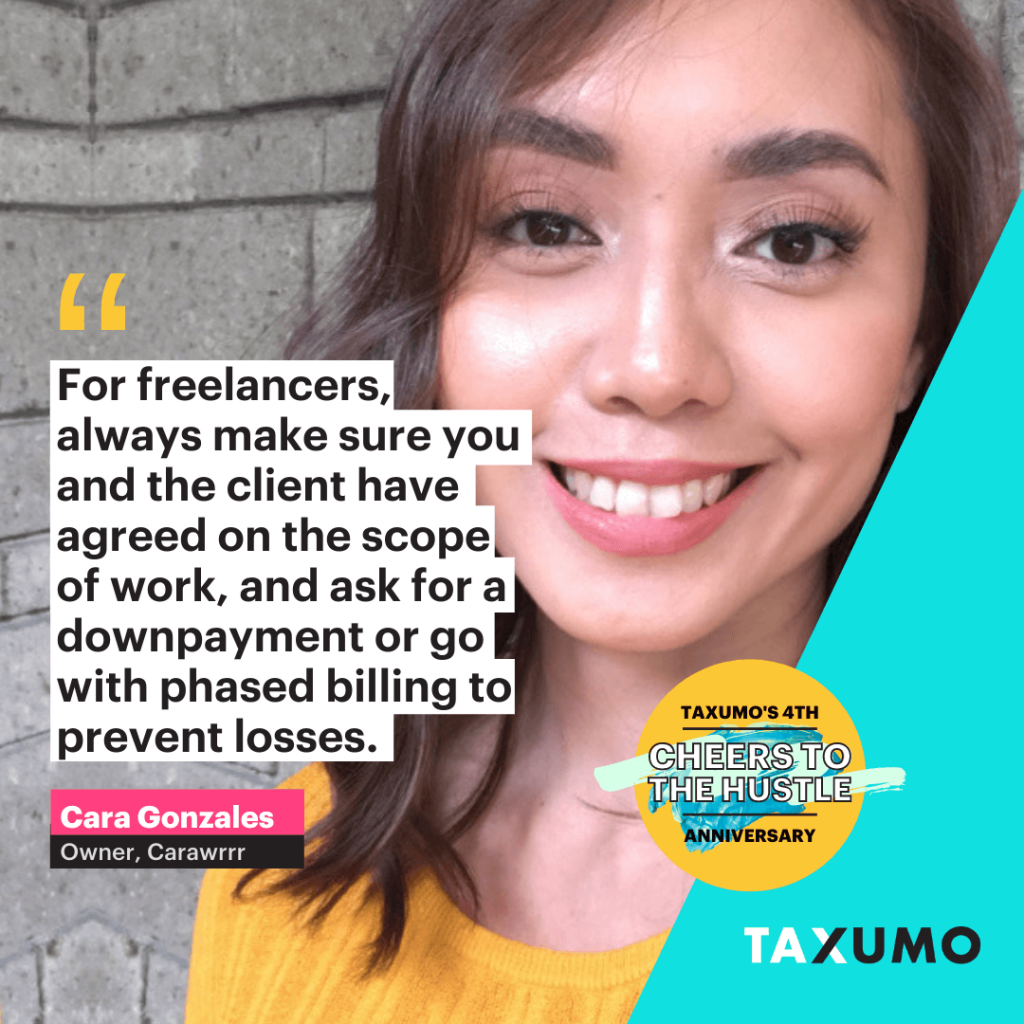 Managing client relationships can be tricky. Most of the time, clients are easy to deal with. But there will be instances when you'll encounter a bad apple.
For Cara Gonzales, it's essential to set expectations before starting any project. This shouldn't only include the scope of work, but also the terms of payment. For those in graphic design, this could mean endless rounds of revisions if you're not careful in setting boundaries.
Make sure to be on top of all your projects and be clear with your client communications. A little goes a long way to prevent headaches down the road!
Cara of Carawrrr helps businesses sell their products or services by creating content that is engaging yet true to the identity of their brand. They can design for a variety of mediums such as magazines and other printed materials, social media posts, story templates, and GIFS
Elijah Tan, PapaDrawing Co.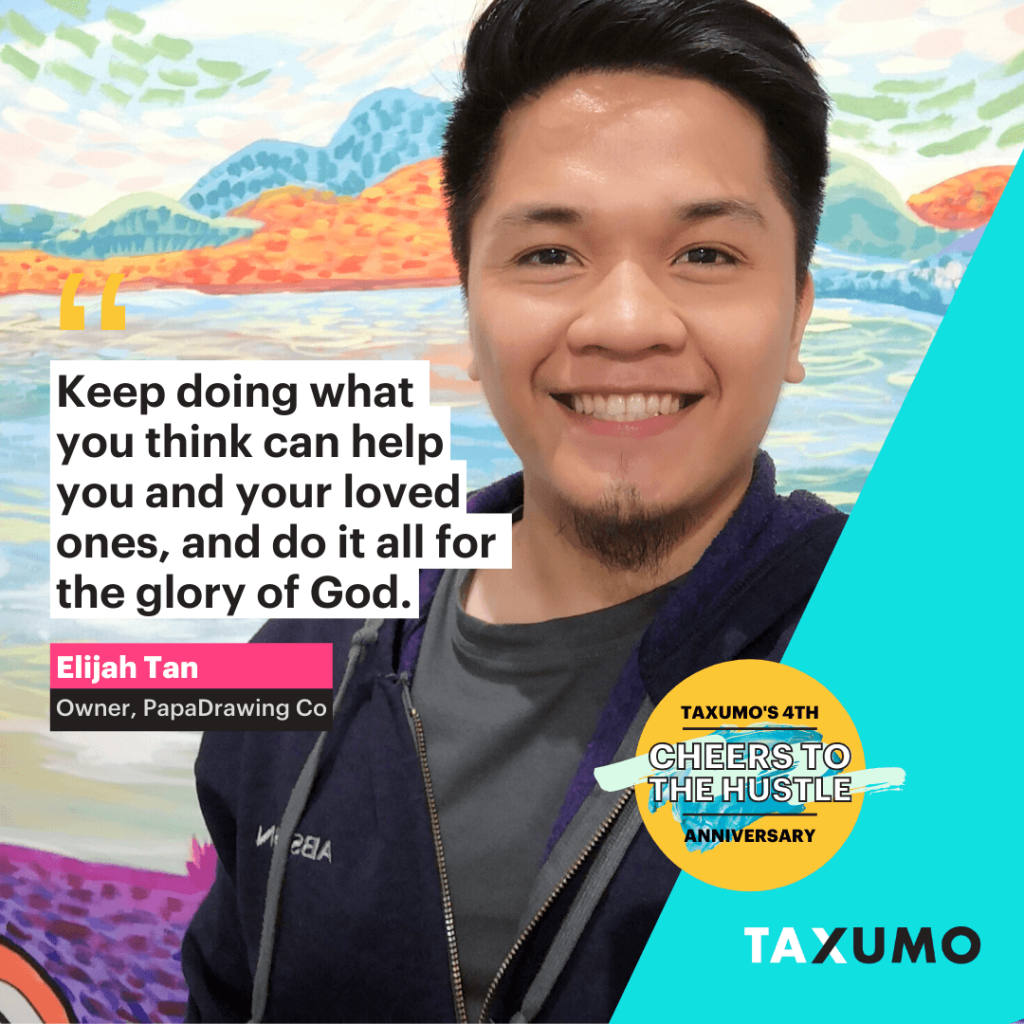 Who do you hustle for? Building a business is a lot of hard work, so it's easy to forget the reason why we started.
Elijah Tan reminds us to keep our sources of inspiration close to our hearts. When difficulty comes, looking back at our friends, family, or God can help push us forward.
Elijah Tan is the owner of PapaDrawing Co., a Digital Arts business providing services such as caricatures, digital painting, cartoons, and various illustration services.
Jesus "Tips" Tinapay, JT CRM Services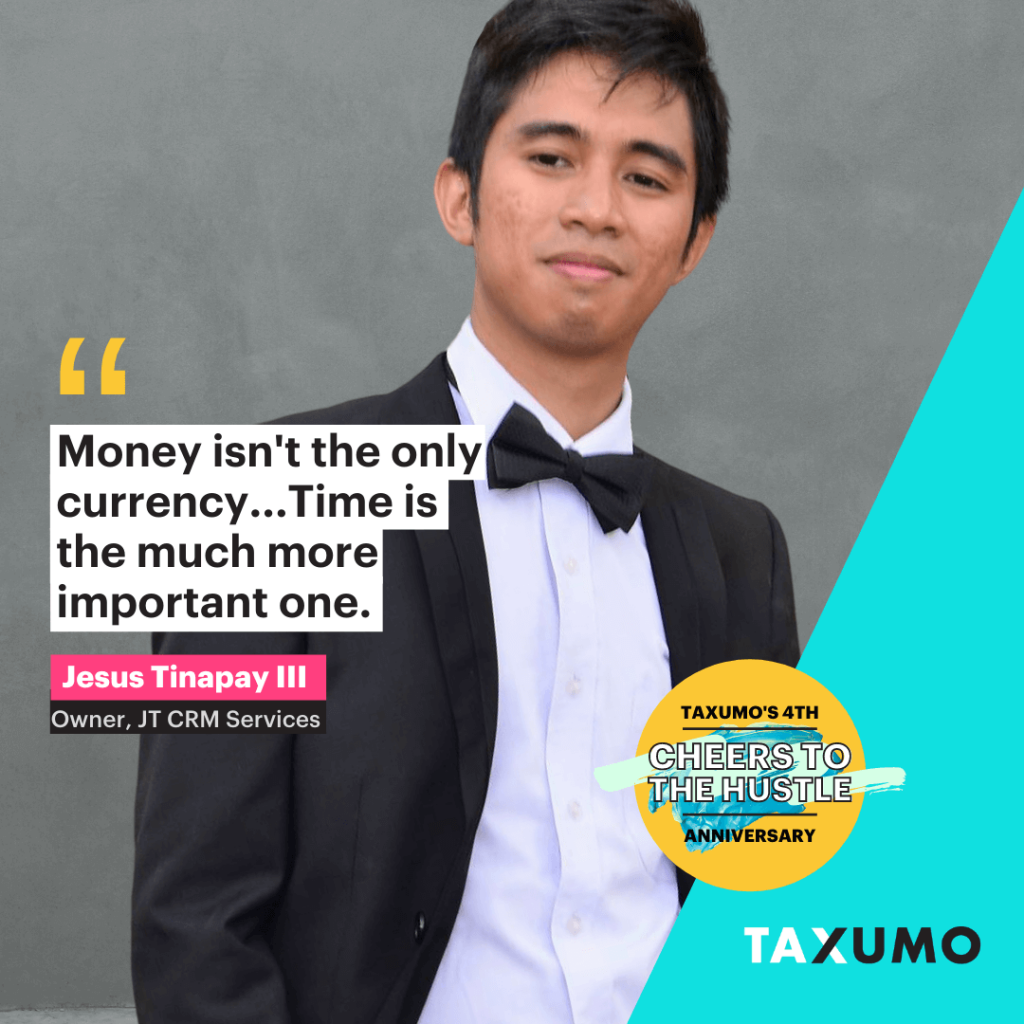 Money is an important resource in business. But, business owners often forget that their time is equally valuable as well. It's a non-renewable resource. You can't take back the time that's lost.
For Jesus "Tips" Tinapay, your time is more important than money. Make sure you manage it well.
Jesus "Tips" Tinapay is the owner of JT CRM Services. He helps real estate agents save time by setting up a systematic and organized CRM that makes sales efforts more efficient.
Key Takeaways
For new business owners and freelancers who have just stepped into the world of entrepreneurship, learning from experienced entrepreneurs can prevent them from making mistakes and push them to do more. Remember to keep moving forward regardless of how hard it may be. Make sure to take step back every now then and look at the problem differently. Learn how to manage expectations and keep your most important resource in check. And, never forget who you're hustling for.
If you need help with your registering your business, Taxumo's affordable business registration service will make it easy and hassle-free for you!